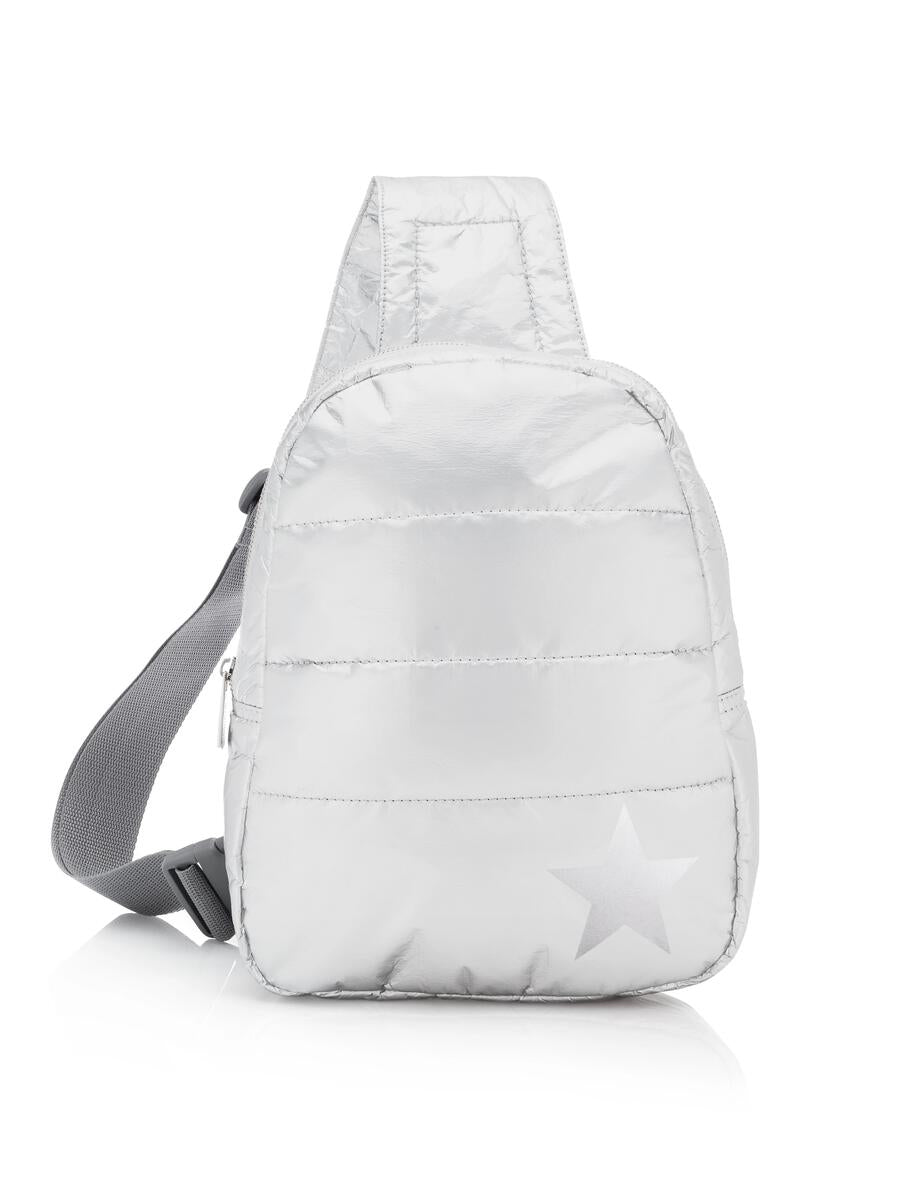 Hi Love - - Puffer Crossbody Backpack - Shimmer White w/ Silver Star
Regular price $68.00 Sale
The bag that will never leave your side. Around town or the world, our plush and versatile puffers are designed to accompany you on all your wildest adventures.

Hi Love's star studded collection is adorned with contrasting stars that will instantly lighten up your mood.
HI LOVE Insider: Swing under the arm to easily access your valuables without removing it from your back. Allows you to be arm and hands-free! Holds a 1L water bottle.
Functional, lightweight, and versatile fashion

Featuring an interior zipper pocket for added organization

Protect your items from unwanted moisture and spills with our water-resistant packs, made from a unique material that is super soft to the touch

An everyday go-to bag for on the go travelers, fitness enthusiasts, and fashion lovers alike

Popular uses: 

hiking + skiing + biking + diaper bag + ipads + fitness studio + everyday travels!

Measurements: 9.6" x 12" 

For lightweight loads - not recommended for goods weighing over 6lbs